Take Action! Support Community Colleges in the Senate's Response to H.R. 6800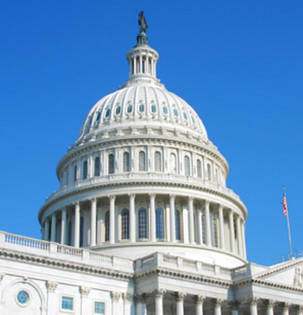 ACCT continues to work with community college leaders throughout the country, as well as to federal officials, to secure what relief may be possible for the nation's community colleges and our students during the COVID-19 pandemic.
We are committed to doing everything we can to meet as many of your priorities as possible.
To be successful in this endeavor, we need you to use your voice today to amplify our requests and communicate your college's needs to your senators in Washington.
While CARES Act funds continue to be disbursed and we continue to wait for additional guidance from the Department of Education on how our institutions can use such funds, we know that additional resources will be needed to overcome the financial burden caused by this pandemic. The House of Representatives passed their next COVID-19 stimulus legislation, H.R. 6800 – the HEROES Act, before their Memorial Day recess period. Now, we must urge the Senate to support community colleges as they consider their next steps in response to the crisis. Community colleges are essential to helping the nation weather the ongoing pandemic crisis and, later, to foster widespread economic growth. Community colleges seek federal support for their students and institutions as outlined below.
Act Now
We are focusing on seven priorities and ask you to communicate the following to your legislators as soon as possible:
Adopt the HEROES Act language for the institutional use of stabilization funds
$1 billion for two years for community colleges to train individuals to meet current needs and to heal the crippled economy
Enhance higher education tax credits for training opportunities
Include Institutions of Higher Education in the Main Street Lending Program and Paycheck Protection Program
Make public institutions eligible for employee retention and Family Medical Leave Act tax credits
$5 billion in student aid enhancement & extension of CARES Act student loan borrower relief
Feel free to use the language included in the sample letter in your communications to legislators and let us know if you have any questions.
As the situation in Washington, D.C. is developing at a rapid clip, it is important that you let your elected officials know why your college needs support as soon as possible.
We will continue to provide additional federal updates and other resources, and to reach out with additional calls to action as need arises.
Thank you for your advocacy,
J. Noah Brown
President and CEO
First, Enter Your Zip Code