Take Action Today: Federal Stimulus for Community Colleges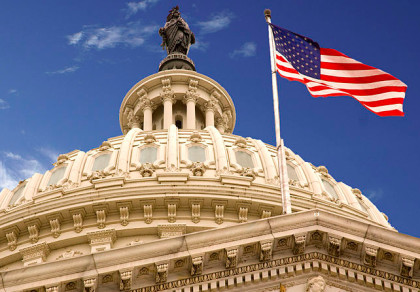 We at ACCT continue to speak with community college leaders throughout the country, as well as to federal officials, about what relief may be possible for the nation's community colleges and our students.
This morning, ACCT and AACC leadership convened a virtual meeting to discuss the most pressing needs in our sector. This meeting included a representative of the U.S. Department of Education as well as the head of a national nursing association who is on the front lines of this unprecedented event.
We are committed to doing everything we can to meet as many of your priorities as possible.
To be successful in this endeavor, we need you to use your voice today to amplify our requests and communicate your college's needs to key decision makers in Washington.
Stimulus Packages
Congress has passed two bills to address the pandemic. These bills made important changes to the Family and Medical Leave Act and the SNAP program. However, the most important legislation by far is now pending in Congress, the third "stimulus" ''Coronavirus Aid, Relief, and Economic Security (CARES) Act,'' that is locked up in the Senate as of today, March 23. That legislation as advanced by Senate Republican leadership includes approximately $300 million for Title III and Hispanic-Serving Institutions and $100 million for dislocated working training.
The bill also includes a $20 billion education fund, slightly less than $6 billion of which would be equally divided between higher education institutions and students. While the mechanism for delivering this assistance is largely based upon enrollment numbers for Pell Eligible students, the proposed $6 billion is not adequate to meet the needs of all higher education. Community college students and institutions alone need more assistance than that. The package also suspends student loan payments for six months and relaxed many of the rules pertaining to federal student aid.
Act Now
We are focusing on three priorities and ask you to communicate the following to your legislators as soon as possible:
At Least $50 billion of Emergency Financial Aid to Students and Support for Institutions
$1 Billion For Two Years For Community Colleges to Train Individuals to Meet Current Necessities and to Heal the Crippled Economy
Help Stabilize State Support for Institutions of Higher Education
Feel free to use the language included in the sample letter in your communications to legislators and let us know if you have any questions.
As the situation in Washington, D.C. is developing at a rapid clip, it is important that you let your elected officials know why your college needs support as soon as possible.
We will continue to provide additional federal updates and other resources, and to reach out with additional calls to action as need arises.
Thank you for your advocacy,
J. Noah Brown
President and CEO
First, Enter Your Zip Code