Take Action: Urge Members of Congress to Invest in Community Colleges and Students Through Budget Reconciliation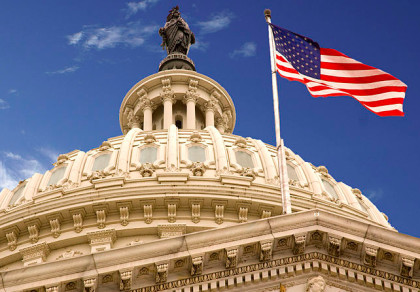 As Congress works to advance large-scale budget reconciliation legislation, now is a critical time to call for investments in community colleges and students. Improving access to high-quality education and training is crucial for our nation's economic recovery.
Urge your Members of Congress to support the following community college priorities in future budget reconciliation legislation:
Tuition-Free Community College
Eliminating community college tuition and fees through federal-state partnership grants would remove barriers to postsecondary education and boost our nation's economy.
Call on Members of Congress to increase access to higher education by supporting tuition-free community college for all students.
Community College Infrastructure
Community colleges are currently facing a backlog of infrastructure projects and deferred maintenance needs that have the potential to impact the quality of education and training.
Ask Members of Congress to support a minimum investment of $50 billion for community college facilities.
Community College Workforce Development Program
Community colleges offer thousands of programs attuned to the needs of business and industry, ranging from short-term courses to applied baccalaureate degrees. These programs are limited only by funding availability.
Advocate for Members of Congress to invest a minimum of $10 billion in a community college workforce development program.
Student Success Grants
Wraparound services and other innovative completion and retention strategies can foster community college student success and help close equity gaps.
Call on Members of Congress to invest in student success grants for colleges that serve high numbers of low-income students, particularly community colleges.
Members of Congress want to hear directly from you about the needs of community colleges and students. Set up a virtual meeting with your federal policymakers and provide pictures, data, and other helpful relevant information to underline campus-specific needs.
First, Enter Your Zip Code