Take Action: Urge Members of Congress to Support Headcount Formula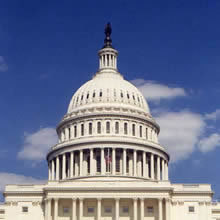 Negotiations on the next COVID-19 stimulus legislation are ongoing, largely between the Trump administration and congressional Democrats. Despite vastly different priorities, it's the stated intention of all parties involved to come to an agreement and pass another massive spending bill in the next two weeks to help the country continue to cope with the pandemic.
The Association of Community College Trustees (ACCT) continues to advocate for several priorities in this legislation. The core agenda items are securing substantial federal financial support of at least $46.6 billion for colleges and students; providing these funds in a fair and equitable manner using a headcount formula; and securing funds for community colleges to help with workforce development.
With so much at stake, we ask you to help our efforts by getting your Senators and Representative to sign on to a letter (PDF version) from Rep. Mark Takano (D-California) addressed to the leadership in both chambers. Rep. Takano's letter urges Congress to include a headcount-based formula for distributing any higher education funds in the next COVID-19 stimulus bill, rather than using an FTE-driven formula as in the CARES Act.
Community colleges would benefit greatly from a headcount formula compared to one based on full time equivalent (FTE) because it better reflects the reality of the largely working student population they serve. It also means colleges that traditionally serve students with fewer resources and have fewer resources themselves will get more of a fair share.
The letter is open for Congressmembers to join until the close of business on Friday, August 7. Legislators who wish to sign the letter may contact Whitley O'Neal (whitley.oneal@mail.house.gov) in Rep. Takano's office. You can use the sample letter provided to email your Members of Congress.
First, Enter Your Zip Code